Have you ever washed your car for what seemed like all day? I've spent far too much time on a 90-something-degree day duplicating effort, going back to grab a bucket, forgetting where I put my good towels..the list goes on and on.
After years of researching how to make the car wash process faster (and easier), today I want to share 10 of my favorite car wash tips to wash faster—without sacrificing qualities.
1. Use a detailing cart
For me personally, I waste a ton of time finding the right bucket, grabbing the brushes I need, trying to find the right microfiber towel—this list goes on and on. For this reason, I recommend picking up a detailing cart.
My favorite is this unit by Adams, but if you don't have one already, check out this post where I compare 7 of my favorite detailing carts I've seen.
If you have the space, simply wheel your cart out to begin washing, and roll it around your vehicle as you go. I personally hate lugging a bucket around, and this is one of the best hacks I use often.
2. Use a retractable hose reel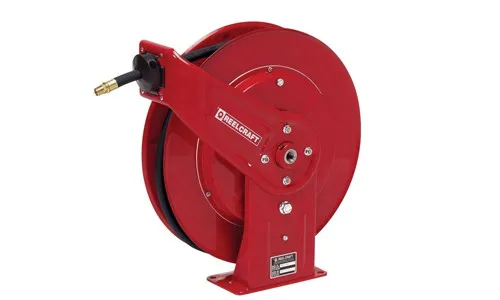 If you don't like to unwind and wind up your hose reel, I would recommend picking up a retractable hose reel like this one made by Coxreels. Check out my post on the best hose reels for detailing if you're looking for a new one.
If speed and convenience are key, Coxreels and Reelcraft have a few lower-end options that still retract. Quality retractable hose reels are not cheap but well worth it in my opinion, especially if you wash your vehicle or boat a lot.
3. Organize your supplies
I'm guilty of throwing everything in the same bucket after washing my car, so don't make the same mistake if you want to wash fast. To wash fast, organize all your microfiber towels (for glass and paint), your shampoos, your tire supplies, your waxes, and everything else you use.
A detailing cart as I mentioned can work great, but if you don't have a ton of room, you can use a simple shelving system or a cabinet with shelves like this one.
It depends on personal preference, but if you keep all your supplies labeled and organized, you won't waste time hunting for a bug and tar remover that's nowhere to be found.
4. Use a rolling car wash stool
If you get tired of bending over to wash wheels, standing up, bending over again…you have options. A rolling car wash stool like this one pictured above can make washing tires and wheels a lot faster.
I love this one because it has a bucket you can dedicate to cleaning wheels (very important) and even a spray bottle holder.
Not only can a rolling caddy speed up your wash process, but these devices also make it easier to properly clean your wheels without sacrificing comfort.
5. Batch tasks together
Research published by the American Psychological Association revealed people are 20 to 40 percent less efficient if they switch between tasks instead of batching similar tasks together.
For example, I used to wash my car's wheels (not all together)—but one by one, as I made my way around the vehicle. This takes longer based on my experience because you have to switch gears and buckets too much.
You also risk contaminating a clean panel on your car with dirty tire water if you wash panels, switch to tires, and then switch to removing bugs.
I recommend starting with dirt removal, then switching to tires, followed by bug removal and the finer details.
6. Use quick connects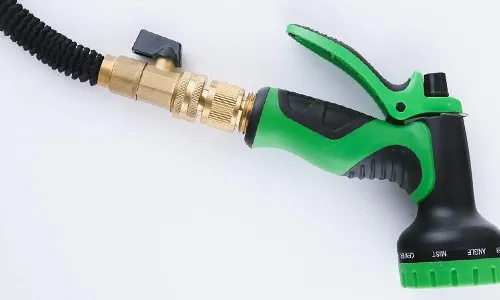 Quick connects (sometimes called quick disconnects) are a must for detailing fast, especially if you like to use attachments like wands. I sometimes like to use a foam gun, switch back to the sprayer, or hook up the power washer from time to time and can tell you it is a huge PAIN to thread hoses to spigots and attachments.
For this reason, I recommend you purchase a set of brass or stainless steel quick connects from Amazon.
If you use one primary hose for more than washing your car, I would save yourself the hassle and purchase multiple quick disconnects for every outdoor spigot you use.
Below is a short video that explains how to install quick disconnects on a standard hose and spigot:
7. Use a foam gun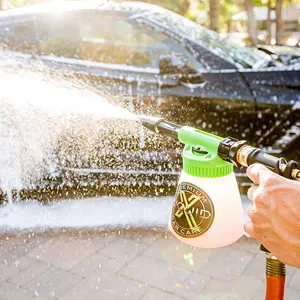 In my experience, I can wash a large vehicle much faster if I use a foam gun vs. a bucket. A foam gun is a device that you can use to spray soap directly on your vehicle; simply fill the foam gun's reservoir with soap and attach it to your hose.
You can read about the differences between foam guns and foam cannons in this post; in essence, foam guns don't require a power washer as do foam cannons.
Pressure is sometimes ideal for cleaning fender wells generating thick foam you need to clean very dirty vehicles, but for routine washing, a foam gun works great.
If you have a small vehicle, a bucket can be just as fast, but I've found it's often quicker to spray foam on large vehicles than refill my bucket several times.
8. Use a self-service car wash in certain situations
I am not generally a fan of self-service washes, but they do have their place if you don't have any other options or don't have time—especially time to wash sand or salt from your vehicle.
Most self-service car washes still accept quarters and make it pretty easy to wash a vehicle in 5 minutes or less. Simply spraying foam on your car won't clean your car like using a wash mitt will, but it's a quick and easy way to remove mud, salt, or anything you really need to get off your vehicle in a hurry.
I typically only use self-service washes if I am out of town and can't hand wash my vehicle using products I prefer.
9. Use a cordless wet/dry vac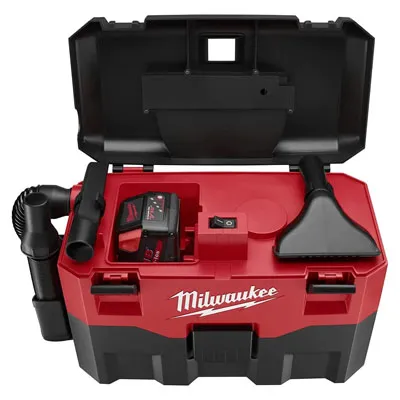 If you keep your interior relatively clean, you don't need a ton of suction to clean up. A cordless vacuum can shave seconds off your interior detailing process because you don't have to worry about an extension cord or outlet.
I recommend this unit by Milwaukee (one of my favorites) you can find here on Amazon. It has a 2-gallon capacity and is also compatible with other 18V Milwaukee tools you may already have (or want to pick up).
Since I'm not a huge fan of handheld vacs for interior detailing, I'd recommend this unit because it comes with all the crevice tools you typically need to vacuum between seats or cupholders.
Again, not ideal for large vehicles that are filthy insight (and require a ton of vacuum time), but perfect for quick 5 to 10-minute jobs.
10. Use a blower to dry your vehicle
Did you know you can pretty easily dry your car without touching it? If you keep your car waxed, you can probably dry it off by using a blower like this one. This is a simple hack that eliminates the need to use towels (which can scratch your vehicle if not careful).
Many people use leaf blowers to dry off their vehicles, and while I don't recommend using a dirty leaf blower, many detailers use compressed air and Master Blaster to dry dozens of cars each day.
Conclusion
To wash your car faster, you have to be organized—even down to the small things. If you need to organize your garage to make storing and restocking car wash products easier, check out my post on garage setup ideas, ideas geared towards people who love to wash and detail their vehicles.
What time-saving tips do you put into practice every time you wash? Leave a comment below!