Whether it's Father's Day or Christmas, finding the right gift for your car-loving father can be tricky, so I'll stick to the basics.
Instead of another gift card or golf accessory, today I wanted to share a handful of products to add to your cart that you may not have thought of.
Here are 24 of the best Father's Day or holiday gift ideas I've handpicked that I know my dad would love for his car, truck, or boat.
Organization and storage
If you have someone in your life that is always working, cleaning, or around cars, organization and storage gifts are going to be safe bets.
Here are some of the best products to keep their products and items organized and looking great.
1. WEN 3-Tier auto detailing cart
Any car enthusiast (speaking from personal experience) likely has a lot of stuff.
And while it's important to have every product you need to wash and detail a car, knowing where everything is at can be a challenge when it's time to wash. That's where a good detailing cart comes into play.
If this sounds like the perfect gift, be sure to check out these top detailing carts I recently reviewed.
This WEN 3-Tier cart pictured above I like because you can store a lot of items, and has varying compartments for cups, towels, bottles, plus a 500-pound weight capacity.
2. MYCHANIC detailing rig with seat
It's as classic as any storage method for car washing products. A trusty bucket with some spray bottles and a towel might get the job done, but is it the best way to go about storing your things?
If you have a dad who swears by hand washing his own car, pick him up the MYCHANIC Detailing Rig. With a built-in stool, 5-gallon bucket, and steel frame, this is about as good looking of a car washing caddy you can find.
It also eliminates the need to bend over when cleaning lower panels or wheels, and is a great device to have in the garage.
3. Chemical Guys Creeper bucket dolly
If the modern storage systems don't cut it for an old-school dad, this rolling bucket dolly will simply make washing with a bucket a lot easier
Chemical Guys also makes wash buckets with lids designed for this dolly, so you can sit on them as well if waxing or cleaning tires.
Mobility is key, and this eliminates the need to drag around heavy wash buckets when washing.
4. Homak 2-door garage storage cabinet
Is dad's auto detailing gear taking over the garage these days? If you're going to be buying a car wash kit anyway, you really can't go wrong with this 2 door wall cabinet.
The one pictured above is made from high-quality steel and is perfect for storing car wax, pastes, and everything else your dad uses for washing his vehicle.
5. Rubbermaid deluxe carry caddy
Some garages just can't contain too many large items for space concerns. If your dad's garage falls in this category, consider a detailing caddy.
This Rubbermaid option is durable, gets the job done, and features large compartments to hold any products he might be looking to use.
6. High Road glove box and console organizer
How about keeping the inside of the car organized? Between ownership papers, receipts, and notes from repairs, as well as insurance cards and other car-related reference materials, the glove box can get a bit wild.
A great organizer like this one from High Road has compartments for everything.
With slip pockets, a zipper compartment, and space to keep cards like numbers to AAA and insurance companies, everything dad needs can fit into one trusty organizer that saves space.
7. Adam's rolling detailing seat
Let's face it; as we get older, the lower spots on a car can start to go unattended. Even if the car enthusiast in your life is still getting down on the ground in knee pads, getting up might not be as easy as it once was.
To help with cleaning wheels or lower spots of a vehicle like tires and wheels, consider a rolling detailing seat. These are great because they offer mobility when waxing to keep you off the ground.
Cleaning and upkeep
8. BLACK+DECKER dustbuster handheld vacuum
If you have a dad or car enthusiast in your life who always notices the smallest bits of dust or dirt, a handheld vacuum is great for those road trips where you don't really want to stop to vacuum.
Black+Decker is a trusted name, which makes this dustbuster a great choice. It has a great battery life, cleans and empties easily, and features a slim nozzle for those tough to reach spots.
9. POTEK car jump starter with 150 PSI tire inflator
Car enthusiasts might keep a mean garage stocked full of the essentials, but you never know what might happen on the go.
The Potek Car Jump Starter and Tire Inflator is an essential way to ensure no matter what happens on the road, dad will be ready.
It also charges a phone via USB, and is great to leave in the car.
10. DEWALT 18/20V portable detailing vacuum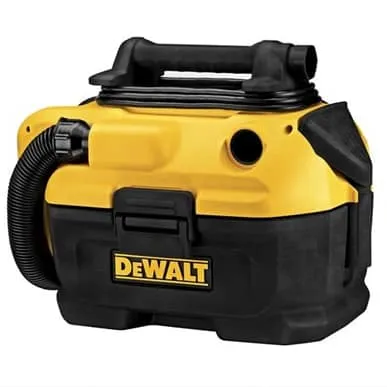 Every dad needs a really rugged wet/dry vac that can be used to clean up spills in the camper, boat, car, or anywhere else. I like this DEWALT 18.20V Wet/Dry vac because it's compact, and can fit in a toolbox or trunk pretty easily.
This is perfect for camping or having around the garage, and can even be used with a DEWALT battery if you are considering a drill set as well. Pretty awesome.
Car cleaning tools
11. Gilmour 75QGF4 foamaster cleaning gun
Speaking from personal experience, a foam gun or foam cannon is an excellent gift idea to make washing vehicles a lot easier. It also eliminates having the deal with dirty bucket water, which can lead to contaminating your wash mitt.
If he still rocks the garden hose for his car washing, then this Gilmour Cleaning Gun is a great way to upgrade him in an easy way.
While attached, you can still spray plain water, then switch on the gun to add some dirt and grime-destroying foam into the mix. It's easy to use if he's never touched one before.
12. Adam's foam cannon & snub nose combo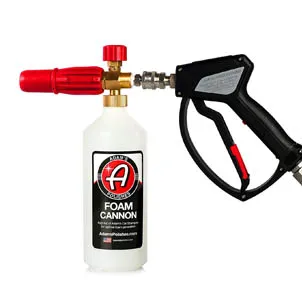 With a pressure washer, a foam cannon can put more foam out faster. If dad has one, pick up this Adam's Foam Cannon for him. It's an easy way to add some extra cleaning power to his routine, and it holds 32 ounces of liquid to ensure the job gets done in one go.
Of course, if he doesn't own a pressure washer, you might need to keep reading below.
Pressure washers
13. Stanley SHP2150 2150 PSI pressure washer
Let's talk pressure washers for a second. If you have a Dad who still breaks out the hose everytime he washes the car, this is a must buy for the holiday season.
A great model is this option from Stanley. With a lightweight frame, it's easy to move around the vehicle without any sort of struggle. Plus, it features a foam cannon as discussed above.
It's a great entry level power washer to use on a vehicle, and provides the power needed to use a foam cannon.
14. PAXCESS electric pressure washer
For a dad who might drive a larger vehicle, the PAXCESS Pressure Washer is a great option. The 26 foot hose is great for maneuvering around a large vehicle.
Plus, it pumps out 2 gallons of water a minute, saving you time when you have more ground to cover.
15. Sun Joe SPX3000 Electric Pressure Washer
Sun Joe is a great brand for consumer electric pressure washers. These are ideal for small jobs like cars, and one of the best around.
With 5 connectable spray nozzles and dual detergent tanks, he'll be set with this for quite some time.
16. DEWALT variable speed buffer and polisher
If you have a dad that obsesses over a classic car or spends a little too much time waxing, this orbital polisher is a great choice. This is a pretty powerful model built to last (like most DEWALT products) and has variable speeds up to 3,500 RPM.
While there are many cheap orbital polishers you can pick up online or at your local hardware store, this one is preferred by many auto body professionals and has excellent reviews.
Whether used on a boat or car, I like this model due to its rugged design and comfortability. Just pick up a couple of wool or foam polishing pads and you're good to go.
Other car care essentials
17. CARCAREZ edgeless microfiber towels
There's a good chance your Dad still uses rags to wash and detail cars that are older than you are. These microfiber towels come in a pack of six and make cleaning simple and easy.
Plus, he can throw away those grimey ones sitting in the garage. I like these because they are super plush and seamless, perfect for applying suds.
18. Weathertech floor liners
The holidays may bring gift-giving, but they also bring winter along with them. For that reason, Weathertech FloorLiners might be just what dad needs for extra protection from salt and ice for the interior of his car. Be sure to find the fit that works with his vehicle model.
Speaking from personal experience (I own a set), these are worth every penny. Weathertech is known for making quality rubber mats, and mine have held up for nearly 10 years.
19. Elma luxury leather driving gloves
Driving gloves make a drive that much more comfortable. If your Dad doesn't have any, he'll probably never want to drive without them again after trying out these gloves from Elma.
They're soft, stylish, and work great come wintertime. These have great reviews, are super plush inside, and can be used with a smartphone.
20. Makita 3.0 HP air compressor
If dad doesn't have a good air compressor, this is a great model that pairs well with a cleaning gun like the Tornador (or anything that requires compressed air to use).
These are great for inflating tires as well as powering pneumatic tools he might have laying around the garage.
Pancake-style compressors are a great option as well, and usually start at around 100 bucks.
Stocking stuffer ideas for car lovers
21. The wheel woolie
Let's be honest – cleaning wheels is pretty difficult to do by hand. That's where the wheel woolie comes into play.
This device will help your dad reach those hard to reach areas behind the wheel (or even those hard to reach wheel wells) If you are building a tire care bucket (with foams and degreasers) this is a must-have product to include.
22. ONEST auto detailing interior brush set
Ever wonder how detailers are able to remove crumbs, sticky soda, and everything else from your console and cupholders? This is usually made possible with interior detailing brushes.
These are perfect for dads that like to keep leather seats looking clean year-round, and can clean hard to reach areas much better than your standard cloth.
23. Meguiar's smooth surface clay bar kit
Winter can be rough on dad's truck. Acid rain, grime from the road, and other metallic particles can't be removed by soap alone. That's where a clay bar comes into play.
This kit by Meguiar's I have personally used, and can say from experience it really does a great job. The difference between a clear coat that has been clayed vs one that hasn't is like running your hand over sandpaper and then glass.
24. Adam's non-scratching microfiber wash mitt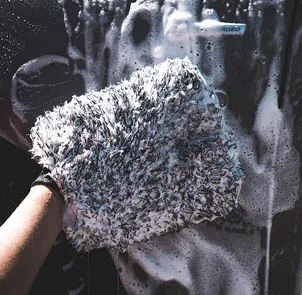 Is dad still working a sponge or worn out wash mitt? Forget about it. Pick up this microfiber wash mitt that combines the benefits of a lamb's wool and chenille finger mitt for the ultimate car cleaning mitts out there (in my opinion).
This thing holds tons of suds, is soft, and won't scratch the clear coat like many cheap mitts out there.
Conclusion
So there you have it, 24 gift ideas for dad perfect for any occasion.
For even more gear ideas, head on over to my Recommended Gear page where I review and rate some of my favorite accessories in auto detailing.
Have any other auto detailing equipment ideas that you want to share? Let me know in the comments!